SES Greenletter March 18, 2019
STOWE ELEMENTARY SCHOOL NEWS AND ANNOUNCEMENTS
Dear Families,
There are several important events happening in our school this month that I'd like to share with you.
Please register for an appointment for conferences: https://stowees.ptcwizard.com/parent/
KEYS: We will be converting our building security from traditional keys to key cards for the exterior doors. This will provide significantly more security as well as ease for others who use the school after hours (Stowe Rec., sports teams, etc.). The main entrance will continue to be the only access point for parents, and we will ask you to sign in and out and wear a Visitors Pass when you are in the school.

SECURITY DRILL: We will continue building our skills and confidence with Security Drills this month. We are following a gradual progression for integrating recommended strategies into our repertoire of techniques for following the ALICE protocol in response to an emergency. All school personnel have had training in ALICE strategies and we have ongoing support from the Stowe Police Department as we maintain a safe and healthy learning environment for children.

STUDENT-LED CONFERENCES: Families will have an opportunity to participate in Student-Led Conferences on March 21.* Student-led conferences are an important part of helping children take ownership of their learning. This level of personalization has a strong positive impact upon students, both in and out of school. If you'd like to learn more about proficiency-based learning and connections to personalization, please visit our website at this link: The Road to Proficiency?
Thank you for your support, as we learn and grow together as a school community!
Yours in partnership,
Marty Sorrell-Lacasse, Principal
*As always, if this date does not work for your family, please contact your child's teacher to make an appointment at an alternate time. Your child will attend the conference to share his/her learning.
Community Meeting
Our next Community Meeting will be on Friday, March 29, at 8:20 AM. The main presenter will be Kathryn Joy's second grade class and the Parent Pop Quiz will be hosted by Jenny Harper's Fourth Graders. All are welcome to join us!
MiniREAL
All third grade students are participating in the MiniREAL Program. REAL stands for Rural Entrepreneurship through Action Learning. Students learn about entrepreneurship through a simulation that includes all aspects of starting a small business. They have applied for MiniREAL loans and are working towards repaying their startup costs, making rent payments, paying their employees and paying both personal and business taxes. All transactions are in MiniREAL dollars. $1.00 US = $10.00 MiniREAl.
Here is this year's schedule:
Marketplace is open from 2:00-2:30

Grade 3: Trial Run - Tuesday, March 19

Grade 4: Tuesday, March 26

Grade 2: Thursday, March 28

Grade 5: Tuesday, April 2

Grade 1 with Unified Arts Teachers: Friday, April 5 (Yes, we know this is also Jump Rope for Heart, bring on all the fun)!

Kindergarten: Tuesday, April 9 (with 5th grade reading buddies
MESSAGES FROM THE PTO
Yearbook Photo Request
Dear Parent or Student,
Get your pictures in the yearbook! The Yearbook Staff invites students and parents to submit photos for the yearbook. If you've got great photos of school and community events or you and your friends just having fun, we'd like to see them. Our photographers can't be everywhere. Help us get as many photos as possible to create a terrific book everyone will want to have.

Here is how you can submit photos online:
• Go to: https://images.schoolannualonline.com/login
• If it does not automatically log you into the site, enter username: 412683678
• Browse to select the photo(s) you wish to upload.
• Please enter GRADE LEVEL your photo represents as well as "THE EVENT" and please provide contact information in case the staff needs additional information.
• Click "Upload Chosen Images".

It's that easy! Submit your photos today! The last day to submit photos is 04/20/2019.

Thank you, and enjoy the rest of the school year!

Sincerely,
Yearbook Adviser and the 2019 Yearbook Staff.

The Yearbook Staff will review all photos and determine final yearbook content. We cannot guarantee that all submissions can be used in the book.
PTO Sponsored Multicultural Potluck
The PTO is hosting a Multicultural Potluck on Tuesday, March 19 from 5:30-7:30 pm. We are encouraging families to bring a dish that represents their family's culture. Favorites from previous Multicultural Potlucks have included samosas, sushi, rice and beans, spaghetti, lasagna, slow cooker meals, and burritos.
Please bring serving utensils and list ingredients so the entire community can learn more about the food. Your dish should be enough for 10-12 people. Dessert, drinks, and entertainment will be provided.
We would like everyone who is interested to be able to attend. If you are not able to bring a potluck dish to the event, you can make a donation to the SES Office to help the PTO with food and supplies for the event or bring a dish from one of the local restaurants.
We hope your family can join us for this fun, delicious community event!
If you are planning to bring a dish, please fill out the SignUpGenius form:
https://www.signupgenius.com/go/4090D4BABAB2DA4FE3-multicultural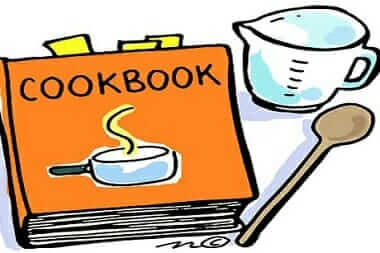 Our PTO is creating a custom cookbook featuring favorite recipes from our school community. These cookbooks will be professionally published and are sure to be a treasured keepsake for us all. Money raised will be used for PTO/School events.
Please submit a few of your favorite recipes so you can be represented in our cookbook. Many recipes from all members will ensure that our cookbook is a success. We are using the Morris Press Cookbook's web site to easily submit recipes online. If you do not have Internet access, our committee can enter them for you. Submit hard copies of your recipes to Mary Karen Crawford @ SES front office.
Please submit your recipes online by March 26th so we can meet our deadline in time for Mother's Day!
To Submit Recipes Online:
Go to www.typensave.com and click 'Login.'
Enter the User Name: sescook
Enter the password: fresh275 and click 'Submit.'
Enter your name and click 'Continue.'
Click 'Add Recipes' to begin adding your recipes.
Recipe Writing Tips:
When adding recipes, review the "Tips" and use standard abbreviations.
Only enter 1 ingredient per ingredient line.
List ingredients in order of use in the ingredients list and directions.
Include container sizes, e.g., (16-oz.) pkg., (24-oz.) can.
Write directions in paragraph form, not in steps.
Use names of ingredients in the directions, e.g., "Combine flour and sugar." DO NOT use statements like, "Combine first three ingredients."
Include temperatures and cooking, chilling, baking, and/or freezing times.
Additional comments about the recipe (history, nutritional data, suggested uses, etc.) are not allowed unless a "Recipe Note" field is visible. Enter extra recipe content in that field.
TRIP Dance Company
The TRIP Dance Company will be presenting its annual fundraiser at the Spruce Peak Performing Arts Center on March 22nd at 7:00 pm & March 23rd at 3:00 pm. TRIP is a non-profit competitive youth dance company associated with the Stowe/Mad River Dance Academy. Don't miss seeing local dancers perform their award-winning dances! Tickets can be purchased in advance directly through the Spruce Peak Performing Arts Center at WWW.SPRUCEPEAKARTS.ORG or 802-760-4634. If you can't make it to the performance, please consider donating to TRIP Dance Company by emailing: [email protected].
An ensemble from TRIP will be performing at Community Meeting on Friday, March 15th!
More About TRIP
Site: http://www.stowedance.com/tripdance
Facebook: https://www.facebook.com/tripdanceco
Instagram: @tripdanceco
Stowe Youth Baseball
Stowe Youth Baseball has opened registration and is taking new and returning players for a fun, instructional and positively competitive experience. Come join the baseball community in Stowe. For more information or to register, check out www.stoweyouthbaseball.com. See you out there.
Stowe Youth Lacrosse
STOWE YOUTH LACROSSE U11-U15 REGISTRATION
FOR THE 2019 SPRING SEASON
IS NOW OPEN!
Registration for
U11, U13, U15 Boys & Girls will remain
open through March 22, 2019
(Grades 3-8)
Visit StoweLacrosse.com
Click the "Register Online" button in the left margin
to begin the registration process.
***
Registration for
Boys & Girls Fiddlesticks Will Be Open
April 1 thru April 30, 2019
(Grades K-2)
The indoor season for U11, U13 ad U15 Boys & Girls will kick off at Stowe Arena (turf) on April 1.
The outdoor season for Kindergarten, 1st & 2nd graders will kick off the first week in May (as soon as the fields are ready!).
***
We are a 100% Volunteer Run, Not for Profit Program.
We are currently seeking Girls Coaches, Boys & Girls Team Managers
and Supporting Volunteers & Board Members.
Interested in volunteering as a coach or team manager for our 2019 season?
Please email: [email protected]
Important Dates
PTO Sponsored Multicultural Potluck: March 19, 5:30 - 7:30
Noon Dismissal: March 20
Student-led Conferences: March 21
No School for Students: March 22
Book Fair: April 1 - 5
Noon Dismissal: April 4
Jump Rope for Heart: April 5, 1:00 - 2:35
Zumba/Latin Dance Residency: April 8 - 12
5th Grade Chat with Senator Leahy: April 10, 12:30 - 1:00
Spelling Bee: April 10, 1:30 - 2:30
Spring Break: April 15 - 19
Talent Show: April 26, 6:00 - 7:30
Spring Concert for Band and Chorus: May 2, 1:45 and 6:30
5th Grade Musical: May 23, 6:30 - 8:00
Memorial Day: May 27
Celebration Day: June 11, 12:00 - 2:30
5th Grade Graduation: June 12, 6:00 - 7:30
Last Day of School for Students: June 17, noon dismissal
Please check the calendar on the school website for individual grade field trip information.
LINKS
PA Baseball Clinics and Registration Form
HDAC Early Spring Youth Classes
Stowe Rec Dept. After School Instructor Employment Opportunity
Stowe Food Service Loves Local